The CloudLeaders Retreat – 2023 held in Rishikesh, India, was a gathering of the most influential CEOs and CXOs from the web hosting and cloud technology industry in India and Asia. This retreat was a unique opportunity for these distinguished members of the CloudLeaders Network to foster idea exchange, keep abreast of the latest industry developments, and organize events for the cloud and hosting community.
The retreat's primary objective was to provide attendees with valuable opportunities for networking, education, and growth. By joining the tribe on this retreat, leaders gained an accountability network, found cheerleaders to support them, forged partnerships for future business ventures, met travel companions, and made lifelong friends.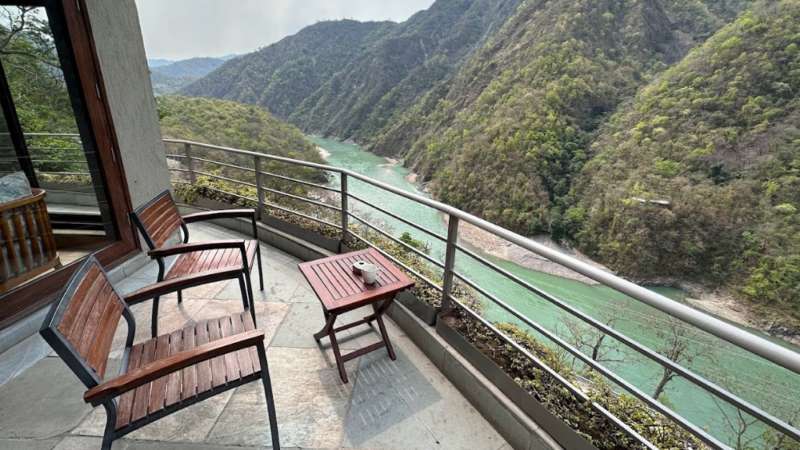 The three-day immersive retreat offered fun and innovation to foster personal, professional, and spiritual growth in the tech industry. More than 26 CEOs from top web hosting and cloud technology companies across India attended the event, which provided a unique opportunity to relax and find inspiration while exploring the latest advancements in cloud technology and connecting with like-minded individuals.
The retreat's activities were diverse, from adventure sports to cultural experiences, which helped attendees break out of their comfort zones and broaden their horizons. Attendees engaged in activities such as river rafting, trekking, beachside activities, tug of war, and kayaking at the white sand beach of the Ganges. In addition, attendees witnessed the Ganga Aarti, a spiritual ceremony that involves lighting lamps and offering prayers to the river Ganges. The ceremony was followed by a dinner of Mahabhog Thali, a traditional meal served in Indian temples during festivals.
WebPros  hosted a pre-party event at Playboy Beer Garden in Dehradun on April 27th. The next day, attendees checked in at Atali Ganga Resort in Rishikesh, which offered breathtaking views of the Ganga River. Attendees enjoyed lunch at the White Water Cafe, which offered a serene ambiance and mouth-watering delicacies.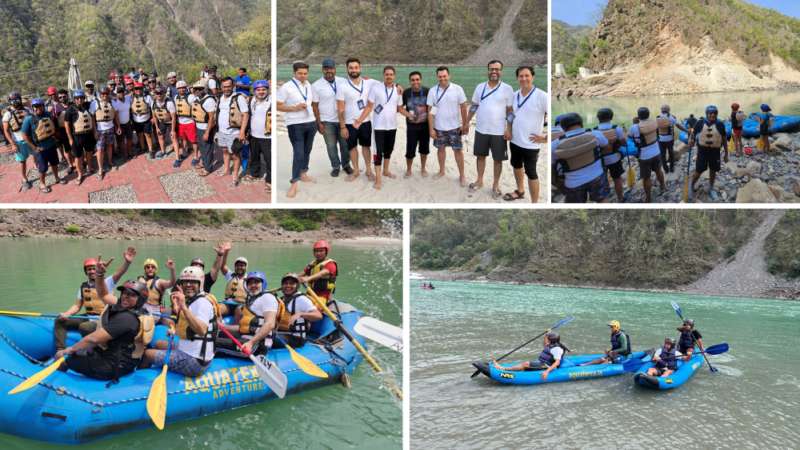 The second day of the retreat was packed with adventure activities. Attendees experienced an exhilarating river rafting adventure on the Ganges, followed by a visit to the Triveni Ghat to witness the Ganga Aarti. The dinner of Mahabhog Thali hosted by L&T Cloudfiniti Datacenters was a feast for the senses, with its mouth-watering dishes, aromatic spices, and colorful presentation.
On the final day of the retreat, attendees gathered for one last morning of networking, their hearts heavy with the knowledge that their time together was coming to an end. The air was filled with a sense of camaraderie and connection that had been forged over the course of the retreat, and the attendees knew that they were leaving Rishikesh with more than just memories.
The attendees discussed various topics related to the cloud and hosting industry, such as the importance of collaboration, partnerships, persistence, hard work, and innovation. They also emphasized the need to invest in employee growth and development, which is essential for business success.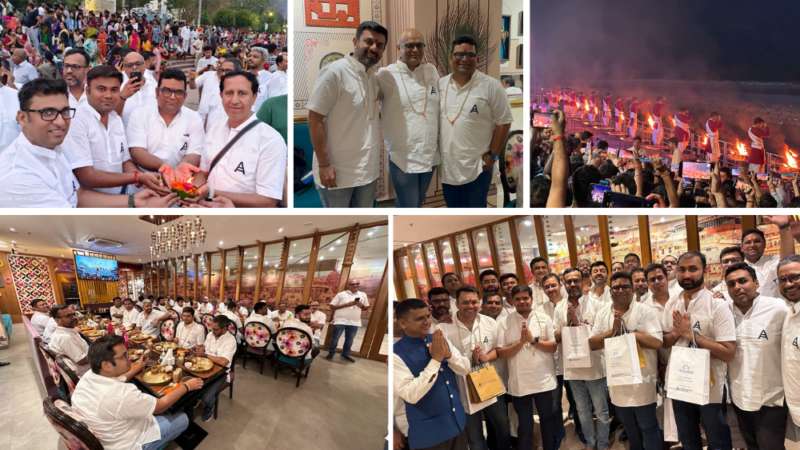 The retreat was sponsored by industry giants Acronis and ZNet, with corporate invitees from from L&T Cloudfiniti Datacenters, Web Werks / Iron Mountain Data Centers, ResellerClub, WebPros and Crayon Software Experts.
With this diverse group of industry experts, the CloudLeaders Retreat served as a platform for attendees to connect and build relationships, learn from each other, and grow their businesses.
Ravish Gupta, CEO and Founder of Webspiders Interweb Pvt. Ltd. and the guiding force of Cloud Leaders Network in India, highlighted the importance of the CloudLeaders Retreat as an opportunity for web hosters to come together, connect, and build meaningful relationships in a relaxed and enjoyable setting. He emphasized that the retreat provided a diverse range of activities, from adventure sports to cultural experiences, that helped attendees break out of their comfort zones and broaden their horizons.

Zubin Saigal – Director, Nettigritty Pvt. Ltd. added, "The CloudLeaders Retreat is an important event for the cloud hosting community of India because it brings together some of the most innovative and forward-thinking entrepreneurs in the industry."

Mehul Dhakan – Director- Span System and part of the CLN EC Team remarked "The CLN community events provide a platform for us to exchange ideas, network with one another, and learn from each other's experiences. The web hosting industry is constantly evolving, and it is important for us to keep interacting with each other to stay ahead of the curve."

"CloudLeaders Retreat is crucial for building a network of passionate individuals in the cloud hosting industry to push boundaries and create a brighter future for ourselves and our customers." – Hriday Biyani, CEO of Diadem Technologies Pvt Ltd.
In conclusion, the CloudLeaders Retreat was a resounding success, offering attendees an incredible experience of learning, adventure, and cultural immersion. The retreat showcased the potential for hosting companies to organize such events to foster a strong community and improve collaboration within the industry. The attendees left the retreat with their hearts and minds invigorated, eager to implement the knowledge they had gained and eager to return for future events.